Welcome to the Northumberland County, Town and Parish page
NORTHUMBERLAND
"The most northerly county of England. It lies next to Scotland, on the German Ocean, and is bounded by Durham and Cumberland. It extends about 70 miles in length, and 50 in breadth; and contains 12 market towns, and 460 parishes. The air is not so cold as might be imagined from the latitude in which it lies; and the snow seldom lies long in Northumberland, except on the tops of the hills, some of which are above 2000 feet high. The soil is various; the eastern part being fruitful, having very good wheat and most sorts of corn, with rich meadows on the banks of the rivers; but the western part is generally barren, it being mostly heathy and mountainous. It yields lead; and is one of the most productive and best coal-fields in England. Iron and glass-works are its principal manufactories; and it has some fisheries. This county is well watered by rivers, the principal of which are the Tyne, Tweed, and Coquet. Alnwick is the county-town, but the largest and richest is Newcastle. Population, 250,278. It returns 8 members to parliament." [From Barclay's Complete and Universal English Dictionary, 1842]
| Title | Category | Places | Name Count Estimate |
| --- | --- | --- | --- |
| Northumberland County, Pennsylvania, 1774-1846: Schwaben Creek | Birth, Marriage & Death | USA; Pennsylvania; Northumberland | 128,859 |
| Durham, Northumberland, and Yorkshire Royal National Commercial Directory, 1855 | Directories & Member Lists | England | 50,800 |
| Northumberland History and Directory, 1855 | Stories, Memories & Histories | England; United Kingdom; Northumberland; Europe | 17,017 |
| Northumberland, England History | Stories, Memories & Histories | England; United Kingdom; Northumberland; Europe | 16,575 |
| Northumberland County, Pennsylvania, 1777-1854: Stone Valley Lutheran and Reformed Congregations | Birth, Marriage & Death | USA; Pennsylvania; Northumberland | 13,409 |
| History and topography of Northumberland, Huntingdon, Mifflin, Centre, Union, Columbia, Juniata and Clinton Counties, Pa. : emb | Stories, Memories & Histories | USA; Pennsylvania | 9,639 |
| Local records, or, Historical register of remarkable events, which have occurred in Northumberland & Durham, Newcastle-upon-Tyn | Stories, Memories & Histories | England; United Kingdom; Durham; Northumberland; Europe | 7,191 |
| Northumberland County, Pennsylvania, 1851-92: Zion Evangelical Lutheran Church | Birth, Marriage & Death | USA; Pennsylvania; Northumberland | 6,465 |
| Northumberland County records, 1652-1655 : containing abstracts from Court order book no. 2, 20th Sept. 1652-20th Oct. 1655, Re | Stories, Memories & Histories | USA; Virginia; Northumberland | 2,448 |
| Northumberland Co. record of births, 1661-1810 | Stories, Memories & Histories | USA; Virginia; Northumberland | 2,380 |
| Descendants of Ah Daughhetee, Daughhetee, Daughity, Doherty, O'Dogherty, etc., families : of Northumberland County, Virginia | Stories, Memories & Histories | USA | 1,921 |
| Some account of the rise of the Society of Friends in Cornwood in Northumberland | Stories, Memories & Histories | England; United Kingdom; Devon; Europe | 1,190 |
| A sketch of the male descendants of Josceline de Louvaine, the second house of Percy, earls of Northumberland, barons Percy, &c | Stories, Memories & Histories | USA | 748 |
| Life of Sir Edward Widdrington, Knt., & Baronet of Cartington, in Northumberland | Stories, Memories & Histories | USA | 561 |
| Early days in the vicinity of Northumberland and Bacon Hill. | Stories, Memories & Histories | USA; New York; Saratoga | 357 |
| The Strothers of Alnwick, Bilton, and Newton on the Moor, Northumberland | Stories, Memories & Histories | USA | 323 |
| Another appeal to the inhabitants and rate-payers of the United Counties of Northumberland and Durham: being a continuation of the history of the proceedings and financial transactions of the Counties Council from the year 1862 to 1866 | Stories, Memories & Histories | Canada | 323 |
Northumberland Record Office has burial and grave records from several cemeteries in the county.
Tyne & Wear Archives Service has useful records from many cemeteries in in Tyne and Wear.
Newcastle Local Studies Library has a large collection of Monumental Inscriptions.


The Northumberland and Durham Family History Society. (The society publishes a quarterly journal, and meets at Gateshead, Durham, Hexham, Newcastle, Fenwick, Blyth, South Shields, and Sunderland, and has a London Branch which meets at the Society of Genealogists.)


The Felton and Swarland Local History Society:- Membership enquiries should be sent to:- Mr David Bradbrook, 2 Kenmore Road, Swarland, Morpeth, Northumberland, NE65 9JS, United Kingdom.


Genealogy records:
Having trouble finding your family history records? Enter your Surname here!
Read news releases and articles concerning the latest Online family records:
Search over 600+ Historical Databases
Search for Genealogy records online!
Genealogy Search Tips - review 1
Getting started with Genealogy
Click to search about:

News Archives:
January 2006
Feburary 2006
March 2006
April 2006
May 2006
June 2006
July 2006
August 2006
More Resources
Additional information about the your Genealogy
Genealogy Records
Having trouble viewing your family history documents? Click here for FREE samples
(Acrobat Reader Required)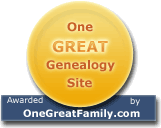 Research your
genealogy
at
OneGreatFamily!